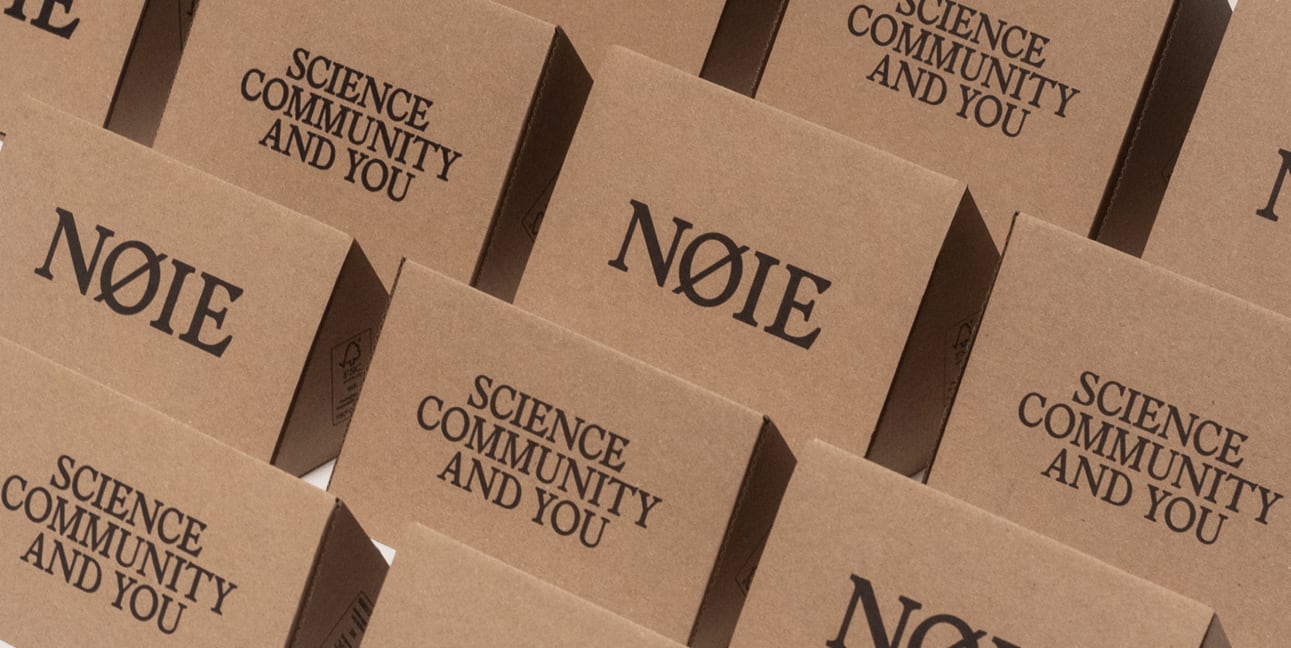 We're a net CO2 negative company
But what does that mean in human language? Well, it means that we still have emissions throughout our supply chain, but we actively invest in carbon offsets that remove as much CO2 as we emit - plus some extra. Making your customised skincare leaves a footprint, but we're working on reducing it. Until we reach zero emissions, we are taxing ourselves for the carbon we do emit.
(Most likely) recyclable packaging
We can never be certain that our packaging gets recycled, but we hope that you will do your part by disposing of it the right way. You won't find any metal parts in any of our products. And our simple material composition consists of two main types of plastics: PP and PE, that are widely recyclable. All our paper and cardboard materials are recyclable, too. Just remember to check local guidelines and sort your waste into the right bins.
All our paper and cardboard packaging are FSC certified
We're all about responsible forestry, so of course our shipping boxes and paper filling are made of 100% recycled FSC Mix fibres. We also cut down on materials by removing inserts and leaflets. You'll instead find a QR code on the box that you can scan to get all the information you need.
We're using recycled materials wherever possible
74% - that's the amount of post-consumer recycled materials we use across all our packaging items (measured by weight). Some items contain zero recycled materials, some contain 100%, and others somewhere in between. We're working hard to increase the amount where we can.
OUR 2021 CARBON FOOTPRINT
We have taken the first steps and you can help us do even better. Here is how:
Make sure to put your empty packaging in the right recycling bins. We've worked hard to increase the circularity of our packaging. So, remember to check local guidelines and sort your empty packaging into the right bins.
Don't over-consume. If it's the first time you're trying a NØIE product, we encourage you to buy our smallest size and test the product first. We don't do samples, but you are always covered by our Skin Improvement Guarantee.
Empty your products completely before you move on to a new one. Not only is it good for your wallet, it's also easier to recycle our packaging when it's empty. Yes, we know: Some of our packaging can be a bit difficult to empty. But the good old 'cut-open-the-bottles' really does the trick to get every bit of your customised skincare out.
Order ahead of time. Why? Because it means you won't need express shipping and can go for our standard economy shipping option, which is cheaper for you and better for the environment. Express shipments are 20 times more polluting than economy shipments. Think about that next time you order.
We should really only sell you what you need. Nothing more. And that's why we always recommend you the simplest skincare routine for your specific needs.
Intrigued about our approach?
We're sharing the exact resources we've used to get to this point in our sustainability efforts.
TAKE ME THERE